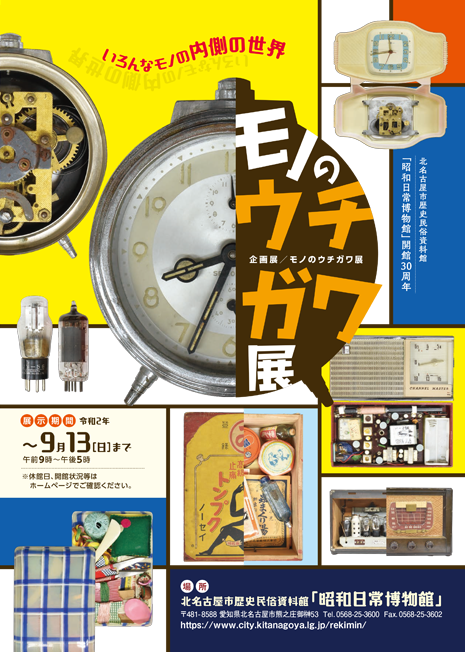 Have you ever wanted to see the inside and the back of an exhibit that you can't see in a regular exhibition?
What's inside the electrical appliances? What's in that box? What was in that drawer?
To satisfy such curiosity, this time we will look inside things that cannot be seen in ordinary exhibitions.
If you look at the inside, back, and contents of things, you can see how they are used, their roles, their mechanisms, and their ingenuity.
At this exhibition, by turning the viewpoint of appreciation inward, you can take a closer look at the world that spreads inside various things, and enjoy fresh discoveries and surprises that cannot be obtained just by looking at the outside.