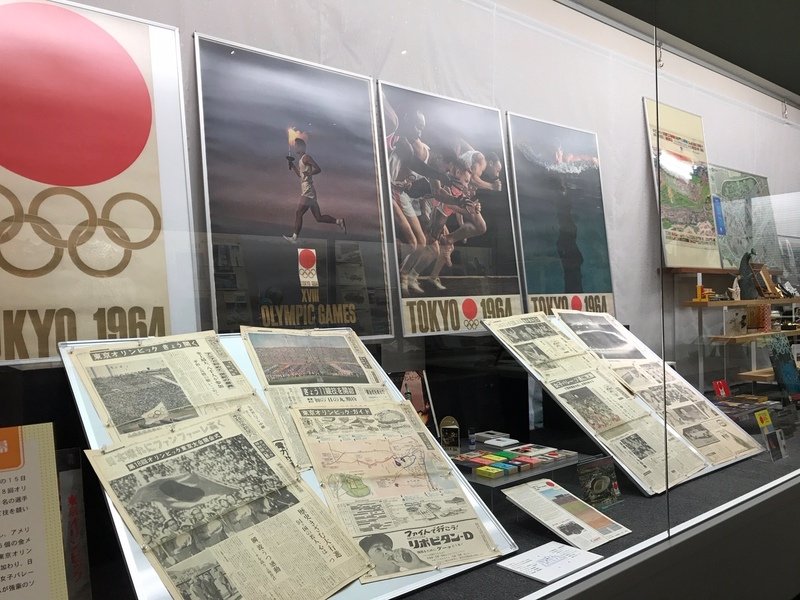 Exhibition introduction 1.
We are holding a special exhibition "News Scraps that make your heart dance", Scrap-Events and event files of the Showa period when everyone was enthusiastic and crazy" from July 6th.

At the exhibition hall, big events and events that became social phenomena such as the Tokyo Olympics and the Osaka Expo will be exhibited together with newspaper and magazine articles that convey the news of the time and related materials, and the enthusiasm and fashion of the time It is a space where you can feel the situation.
It will be held until September 16th, so please visit the exhibition hall.
Exhibition introduction 2.
Newspapers and related materials that convey the feat of Apollo 11.